Legendary actor Rishi Kapoor and Neetu Kapoor were the guest celebs on the latest episode of The Kapil Sharma Show. They were present here to promote Rishi Kapoor's autobiography, 'Khullam Khulla: Rishi Kapoor Uncensored'. The show started with Rishi Kapoor telling viewers about his book and what can one expect from it. Though the initial bit of the show was bit boring, it was when Neetu Kapoor made her entry that the show got its groove back. The banter between Rishi and Neetu was just hilarious. Also, Navjot Singh Sidhu was back after missing from the previous few shows and it was good to see him back. The show is not the same without him. The way they were complaining about each other to Kapil was funny as well as cute. It's been thirty seven years the two are married but they still fight like the new marrieds.
In fact at one point in the show, it looked like Rishi Kapoor actually got worked up when Neetu started revealing details about him.
And as usual it as Sunila Grover's Dr. Mashoor Gulati that brought the house down and took it to another level with his antics. His 'What A Busy Day' still chuckles me up. His mannerism, the way he blushed while talking to Neetu Kapoor was clapworthy. In fact his flirting habits with Neetu Kapoor just stole the limelight. I am not sure anyone has ever flirted with Neetu Kapoor before on Indian television, that too in front of her husband Rishi Kapoor. Also read: Shahid Kapoor and Kangana Ranaut promote Rangoon on The Kapil Sharma Show, but where is Saif Ali Khan?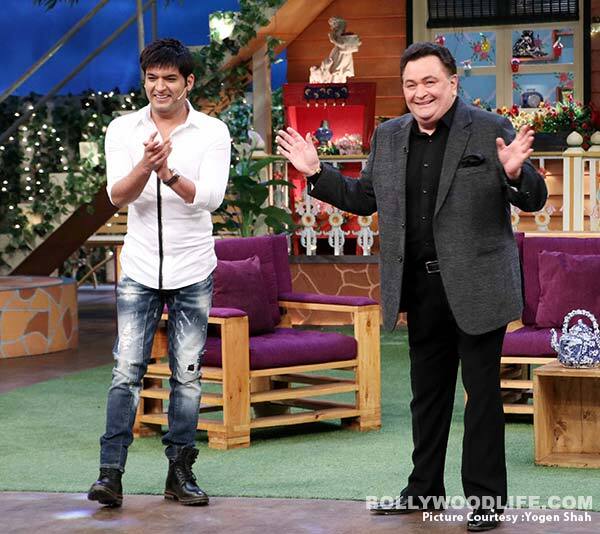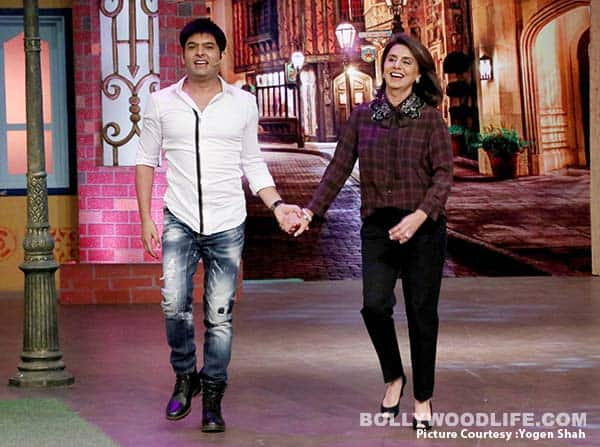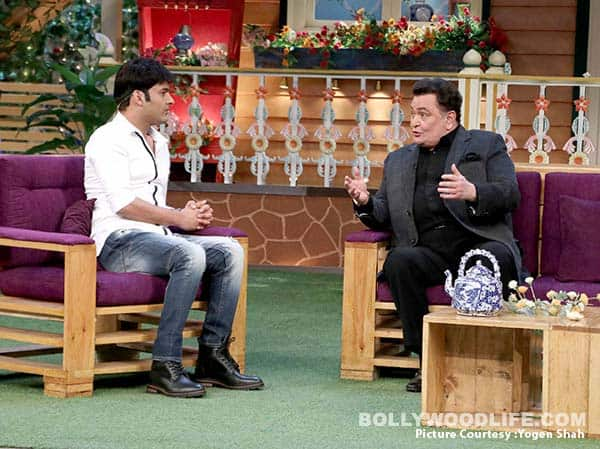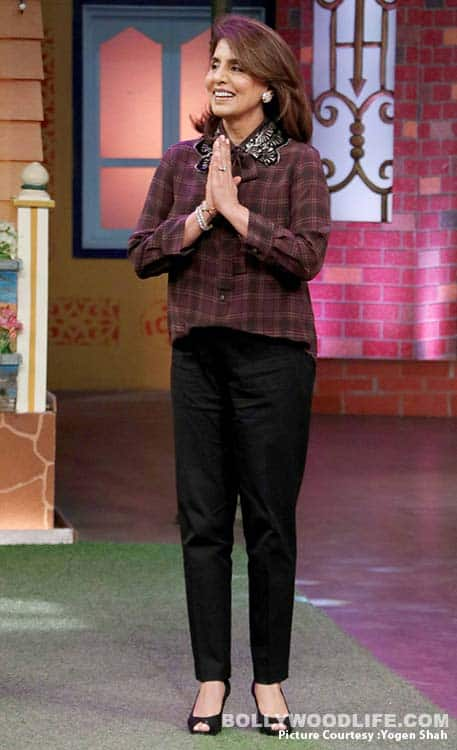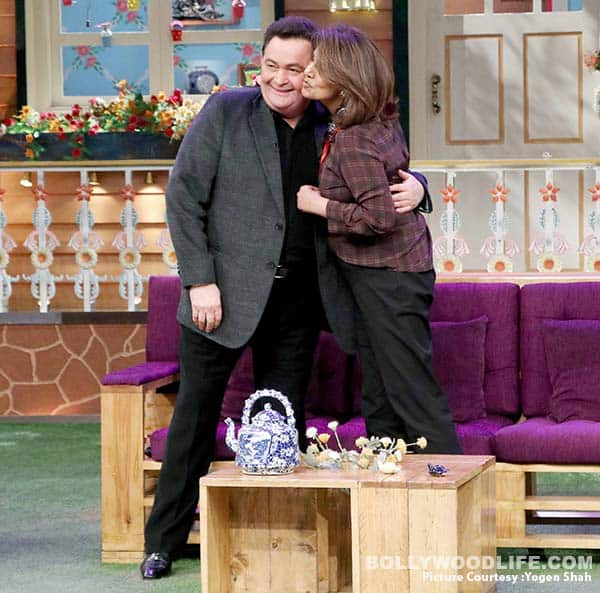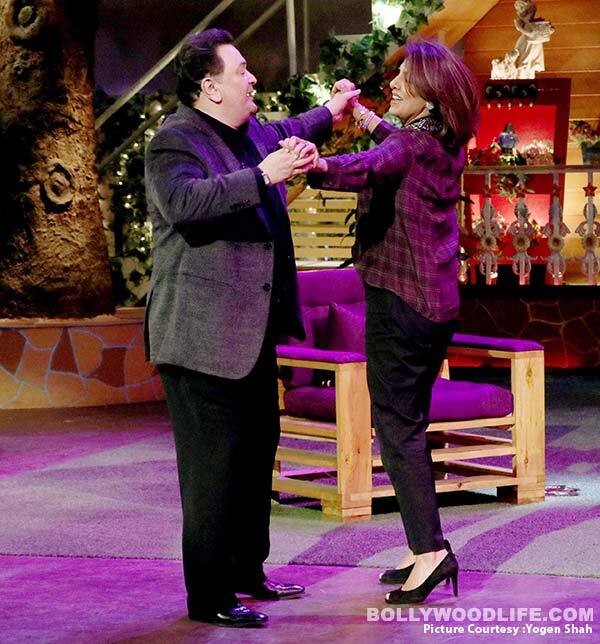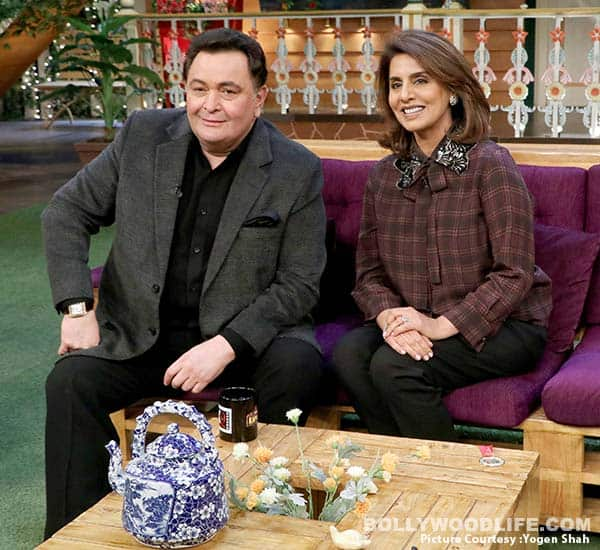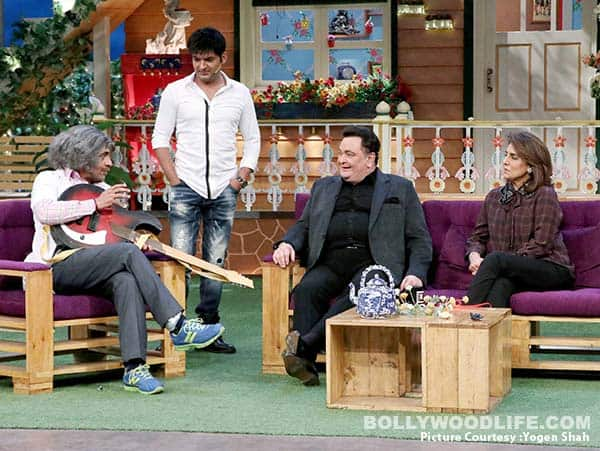 Watching Rishi Kapoor dancing on Om Shanti Om on a revolving stage was great. Also it was good to hear anecdotes from Rishi Kapoor about his shoots and films.